Product Design and Development
Greenbrier Studios ™ offers a full range of product design and development resources including new product development, packaging design, graphics, and web design.  Our engineers and product managers handle product design and packaging to ensure sustainable cost and reliable quality while our creative team designs and develops logos, websites, and rebranding programs to make your company look great!  Our end-to-end product design and development solutions are built for your success.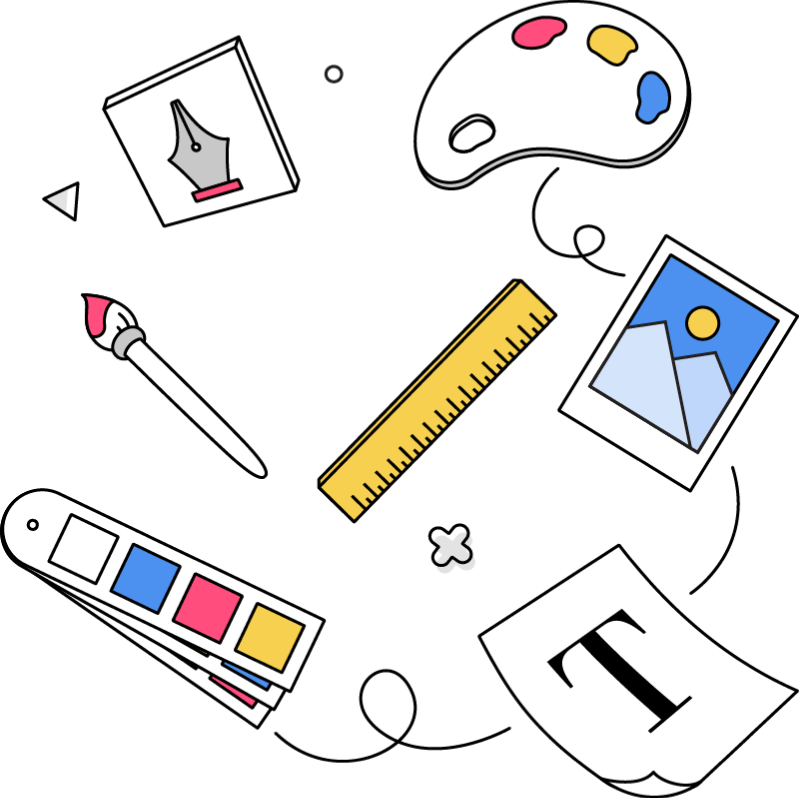 Let's Bring Your Product Design and Development Ideas to Life
Digital Product Tech Packs
Our turnkey product design and development solutions for consumer and industrial products include the development of detailed Digital Product Tech Packs which document all the materials, appearance and performance specifications, packaging, and quality programs for each new product. CAD files and samples complete the process so when the product is released to production there are no black holes or confusion. Our "measure twice and cut once" philosophy gets the job done right the first time.
Custom Tooling and Product Molds
We have been making tooling for custom products for decades and know the best materials, methods, and places to make them in the most economical way. Our tools, molds, and production jigs are of the highest quality and are designed for maximum production efficiency and long life capable of making millions of units.
Prototype Design & Production
We use multiple techniques including hand sculpting, 3D printing, hand work, and rapid prototyping techniques to produce one-of-a-kind (or small run) product development "looks-like" and "works-like" prototype samples that represent accurately what the appearance and performance of the final tooled product will be. This is a huge advantage to avoid oversights and assumptions that are made without such resources.
Packaging Design & Development
Our packaging designers work with your team to design packaging that will give a great first impression while also providing maximum protection for your products using the most sustainable materials available. Packaging strength testing is conducted in certifed labs to prove out that the package design is in compliance with established standards. When improvements are needed, the design is revised and the testing is repeated again and again until it passes. And, since we design the package sizes starting with the various shipping unit dimensions, be it a shelf, a pallet, or a container, our package designs also pay dividends by minimizing wasted space.  Sustainability and your complete satisfaction are our two strongest drivers.
Website Development & Search Engine Optimization
Whether you are needing a new website, revamping your existing site, or just need it optimized for speed and SEO, we have the team that will do the job economically and who will explain the steps in normal, easy to understand language so you can focus on what you do best. We'll create an awesome website for you that will put you in front of your competition.
Website Hosting Plans & Domain Registration
We even offer our own hosting plans and domain registrations for a complete, turnkey website solution. Our hosting plans start at just $10/month and include litespeed servers, email, and complete maintenance for 99.9% uptime service.
Graphic Design, Logos, Brand Development
Do you need a company logo or a design for your latest product? We can do that!  In fact, Greenbrier Studios graphic designers are some of the best in the business when it comes to graphic design and rebranding programs to make your company look its best. We start from scratch to build just the right image and style. We'll bring your ideas to life and make them reality by bundling the latest trending colors, styles, images, fonts, and features together for an optimal look and message. And, if you are an already established brand, we'll give you a complimentary review of your current products, branding, and website and offer our suggestions for your next generation.
Our approach is simple.
We put you, the customer, first.
First, we listen and take notes so we understand the project guidelines and parameters.
Then, we develop an effective strategy based on our long history and track record of success.
And, finally, we define what makes a successful build and execute using our time tested techniques.
We Always Hit The Target!
Product Design and Development
Our core business is providing a turnkey product design and development solution for custom OEM products.  Our scope covers consumer products, industrial products and components, and institutional products. To compliment our product development core, we also offer creative services including website development, logos, graphic arts, and web hosting plans.
In short, we cover all the bases so you don't need to. By combining the best of American design coupled with low cost manufacturing, we make it easy for you to develop new products with our agile development processes. Our product design and development programs include product design, engineering, prototyping, sampling and production ramp-up. Our Digital Tech Packs document the materials, appearance, workmanship, functional requirements, and packaging for each product. CAD files, samples and a formal quality plan complete them to make the product turn-over to manufacturing seamless.
We always strive to utilize industry best practices by using as few parts as possible, choosing environmentally sustainable materials, adding multiple functions, and forcing design decisions early to minimize costly changes later in the process.
Thousands of new products and decades of excellence are our best salesmen. We invite you to visit our product design and development studios in the east and west USA and southern China to meet our people and to learn how we can bring your product idea from concept through mass production using our proven management processes.
The The Product Development and Management Association (PDMA) is a global community of professional members whose skills, expertise and experience power the most recognized and respected innovative companies in the world and is a great source for product design and development resources.
So what are you waiting for?  Click the button below to and take the next step to scheudule a call with our product experts to discuss your needs.
History of Greenbrier Studios
Greenbrier Studios™, a product design and development studio, originated as the creative group of Bright of America and it's marketing divisions including Church Graphics, Lincoln House, Readers Digest, Russ Berrie, Greenbrier-Scentex, Practice Power, and others, all established in the 1960's, 70's and 80's. Bright of America assembled a top notch product design, prototyping, R&D, and photography studio with many talented graphic artists, engineers, developers, and designers creating many innovative products to the beautiful central West Virginia mountains.
Originally, an in-house graphics arts products manufacturer, Bright of America's success and growth led to the establishment of global manufacturing resources to diversify the product line and develop a reliable network of proven manufacturing partners delivering across a diverse range of product categories and industries. Thus, the new product development program developed new techniquest to inderface effectively with offshore suppliers.  Today, that network continues to serve our customers with low cost, high quality products. And, many of those same vintage products produced in the 70's, 80's, and 90's are still traded in on-line forums and we reproduce them on request from our vast in-house library of vintage art.
Greenbrier Studios Creative Team
The circa 1980's photo shows one of the original Greenbrier Studios creative teams dressed for a performance of the Off Main Street Players. Pictured are Jim Pikkart and Jerry Williamson (back row left to right) and Penny Casto, Linda Williams, and Dee Barwick (front row left to right).
The Lincoln House Catalog
Lincoln House was one of the many mail order catalogs published by Bright of America. This catalog contained around 200 products including an assortment of domestic made and imported giftware, housewares, jewelry, and toys.
Let's Grow Your Brand Together
Serving consumer and industrial companies with turnkey product development programs that work.