Custom Products Made Easy
You have the idea and vision.  We help you bring it to life.  "Custom products made easy" is what we do by leveraging our decades of prototyping, tooling, printing, package, and engineering know-how to build products that you will be proud of. Our skill and your vision are a powerful combination.
Fast, Personal Service For Custom Products
Placemats
Classic printed placemats are our signature product line. We use durable Polypro™ material that is recyclable, waterproof, and wipes clean. We custom print them in 4-colors on standard sizes of 12″ x 17″ (full size) and 6″ x 8″ (snack mat size) plus any size or shape you choose. Your art or ours.  We'll even create a custom design just for you. Minimum order just 500 pcs.
CUSTOM DICE
You don't need to roll the dice with our custom dice programs. Our dice making capabilities are nearly limitless including various colors, tones, and sizes engraved with any design you want. You are only limited by your imagination and creativity.  You dream it up and we'll bring it to life!  Small minimums on most items.
Paper Straws
Another specialty is our paper straws, a planet friendly solution for use as a branding and promotional tool signaling to your brand is environmentally focused. Our custom printed paper straws are 1/4″ diameter (6~12mm) and 7 3/4″ length (215~257mm) with unlimited printing options.  Custom printing starts at 10,000 units minimum.
Custom Dry Erase Boards
Dry Erase Boards provide are a sustainable organizing solution for the home, school, and office.  Our rigid boards are printed in 4-color process on high quality paperboard and then coated with our exclusive "Write-On, Wipe-Off" surface to make them reusable over and over. Standard size is 11″ x 17″ size by 1/4″ thick.
Custom Perma Posters
Perma Posters™ are printed on waterproof and tear proof material that won't fray, crease, or curl at the corners. Our art libraries are packed with great images and witty saying that are available or create your own in our standard size of 12″ x 17″ or any size and shape that you'd like.  These cool posters even have double-stick tape for easy mounting.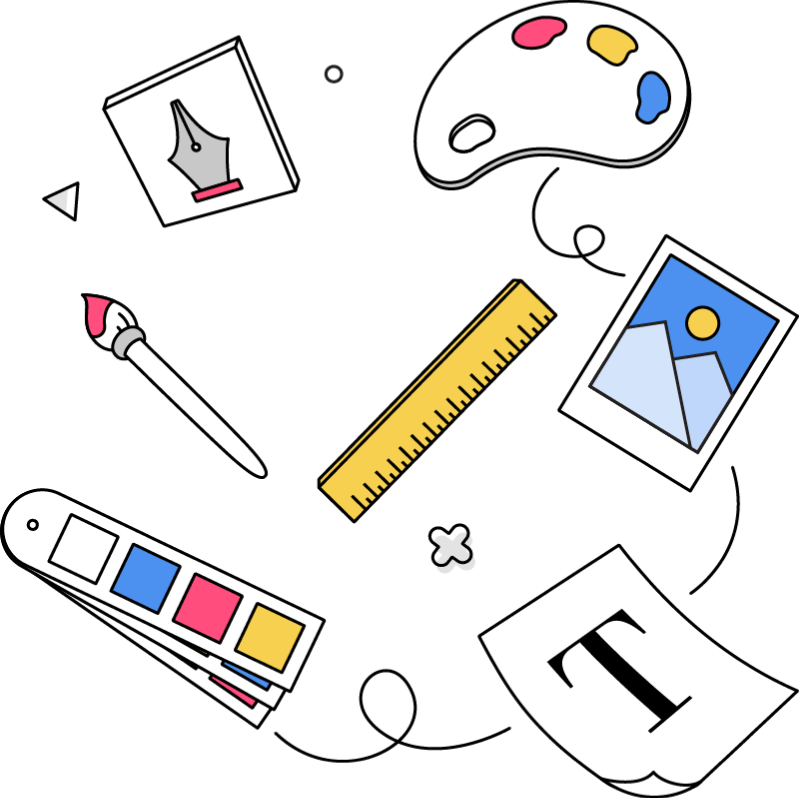 Private Label Products
Developing private label products for your brand, team, club, church, school, special event, tourist locale, resort, or restaurant has never been easier.  We offer rapid response to your inquiries to lead you through the design process so that you get a product that looks great.
Product Packaging
Trust our years of experience to deliver top quality product packaging, printed using the latest technology, that makes your product look fabulous. You can create all the custom packaging that you want since we never charge extra for printing plates and cutting dies. And, be sure to ask about our sustainable packaging options!
No Matter What Type of Product, We Can Make It
You can see all the great products on our site.  But that's not all we make.  Our teams help hundreds of customers bring their product visions to life.  From industrial parts to consumer products and everyhting in betweem, we have probably made it at one time or another.  Sorry we can't show you these custom projects from our customers due to confidentiality (just like we'll protect your designs).  Contact us today to discuss what product that you would like to custom make. Let's get started.
Contact Us At
(502) 228-8881
SIGN UP FOR NEWS AND SPECIAL OFFERS

Placemats or Tablecloth for your Summer Table?Summer Table Design ConsiderationsSummer is coming soon, and you will be getting outside for a picnic or BBQ with friends and family. Maybe you are wondering if you should use placemats or tablecloths for your summer...
read more